Thank you for your interest in the Web3Wave Summit. We can't wait to embark on this transformative journey with you!
Location

LXR Hotels & Resorts, London, United Kingdom

Tickets

Dates

3 August 2023, 10am - 6.00pm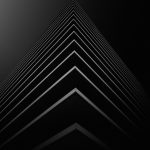 10:00 – Event Registration and Networking
Keynote Speaker:
Baroness Uddin 
Member of the House of Lords
Chair of All Party
Parliamentary Group on Metaverse and Web 3.0
-> LinkedIn Profile
Web2 to Web3: The Paradigm Shift in Digital Infrastructure
Description:
The transformative shift from Web2 to Web3 and its implications for digital infrastructure are already happening. Web2, characterized by centralized platforms and data ownership, is evolving into Web3, a decentralized and user-centric ecosystem empowered by blockchain technology. This panel will delve into the key concepts, challenges, and opportunities associated with this paradigm shift, shedding light on the potential of Web3 to reshape digital infrastructure and empower individuals.
Decentralization and User Empowerment: Discussing how Web3 aims to empower individuals by giving them greater control over their digital identities, data, and online interactions.
Blockchain Technology: Unpacking the role of blockchain technology as a foundational pillar of Web3, enabling transparency, security, and trust in decentralized applications (dApps) and smart contracts.
NFTs and Digital Ownership: Exploring the rise of non-fungible tokens (NFTs) in Web3 and their impact on digital ownership, provenance, and creator rights.
Regulatory and Legal Considerations: Examining the evolving regulatory landscape around Web3, including blockchain governance, digital assets, and compliance frameworks.
Future Outlook: Discussing the potential impact of Web3 on various industries, such as finance, healthcare, education, and governance, and envisioning the future of digital infrastructure in the Web3 era.
MODERATOR
Anndy Lian
Intergovernmental
Blockchain Advisor
Book Author "NFT: From Zero to Hero"
-> LinkedIn Profile
PANELLIST 1
Tim Aron
Barrister, Minerva Chambers
External Counsel, Tether and Bitfinex Securities
PANELLIST 2
Talgat Dossanov
Founder and CEO
Biteeu Exchange
PANELLIST 3
Rafal Trepka
General Manager Central Asia
Mastercard
PANELLIST 4
Daryna Rabinova
Institutional Business Manager
Huobi
Keynote Speaker
Professor Yu Xiong
Associate Vice President of University of Surrey, Director of Surrey Academy for
Blockchain and Metaverse Applications
Chair of Advisory Board, All Party Parliamentary Group on Metaverse and Web 3.0
-> LinkedIn Profile
The Fusion of Blockchain and AI: A New Era of Societal Transformation.
The keynote will examine how Blockchain's decentralized and immutable nature ensures data security, transparency, and trust, while AI's ability to process vast amounts of information and make intelligent decisions offers remarkable efficiency and innovation.
Community Capital Driving and Fan Base NFTs: Empowering Super Brands
Description:
The emerging trend of Fan Base NFTs as a solution for super brands to engage their community and drive community capital has grown some much. Fan Base NFTs, or non-fungible tokens, have gained significant attention in recent years as a new way for brands to connect with their fan base, foster loyalty, and unlock new revenue streams. This panel will delve into the potential of Fan Base NFTs to empower super brands and leverage their dedicated community to drive economic growth.
The Power of Super Brands: Exploring the influence and reach of super brands and how they can leverage their fan base for economic benefits.
Engaging the Community: Strategies for utilizing Fan Base NFTs to enhance community engagement, foster loyalty, and create meaningful interactions.
Unlocking Economic Potential: Discussing how Fan Base NFTs can generate revenue streams for super brands, including token sales, digital collectibles, and exclusive experiences.
NFT Sustainability: Addressing environmental concerns associated with NFTs and exploring sustainable practices for super brands and their fan communities.
Future Perspectives: Discussing the evolving landscape of Fan Base NFTs and their potential impact on the relationship between super brands and their fan base.
MODERATOR
Ben Radclyffe
Managing Director
Amber Group
PANELLIST 1
Anndy Lian
Intergovernmental Blockchain Advisor
Book Author ""NFT: From Zero to Hero""
PANELLIST 2
Dan Mitchell
Web3 Lead
Oracle Red Bull Racing
PANELLIST 3
Tom Downing
Council Member
BIMA (British Interactive Media Association)
PANELLIST 4
Special Guest
Keynote Speaker
Ned Wang
Deputy Director Oxford-Octa Laboratory in Digital Economics University of Oxford
"Zero-Knowledge Proofs: The Future of Privacy Preservation in Web3 World.
Zero-knowledge proof technology plays a pivotal role in the Web3 domain, allowing verification without exposing sensitive data. This speech will provide an in-depth introduction to zero-knowledge proofs and how they are poised to become the future direction of privacy protection in Web3."
Reinventing the Digital Marketplace with Blockchain.
Description:
This panel session will delve into the reinvention of the digital marketplace and explore the innovations, challenges, and opportunities it presents. As technology continues to advance, the way we buy, sell, and trade goods and services is undergoing a significant transformation. This panel will bring together experts from diverse industries to discuss the evolving landscape of digital marketplaces, the impact of emerging technologies, and the strategies needed to thrive in this new era.
The Rise of Digital Marketplaces: Understanding the growth and influence of digital marketplaces in today's economy and their impact on traditional business models.
Decentralization and Peer-to-Peer (P2P) Exchanges: Exploring the role of decentralization and P2P exchanges in reshaping the digital marketplace landscape, enabling direct transactions between buyers and sellers.
Tokenization and Digital Assets: Discussing the tokenization of assets and the emergence of digital marketplaces for trading digital collectibles, virtual goods, and other tokenized assets.
AI and Personalization: Exploring the role of artificial intelligence (AI) in digital marketplaces, from personalized recommendations to AI-powered chatbots and virtual assistants for enhanced customer experiences.
Globalization and Cross-Border Transactions: Analyzing how digital marketplaces facilitate cross-border transactions, enabling international trade and expanding market access for businesses and consumers.
MODERATOR
Alex Atashkar
Co-founder
Seed Photo
PANELLIST 1
Dr. Hugo Gong
Lecturer
University of Westminster
PANELLIST 2
Nish Patel
Executive Director – Strategy & Operations
Binance
PANELLIST 3
Caner Sevinc
Regulatory Counsel
Wirex
PANELLIST 4
Sid Shekhar
Blockchain Research Manager, Coinbase
The Future of Interactivity: NFT Integration in the Metaverse
Description:
The Future of Interactivity: NFT Integration in the Metaverse" is a thought-provoking panel that brings together experts, innovators, and enthusiasts from the fields of blockchain, virtual reality, gaming, art, and technology.
The panel delves into the dynamic landscape of the metaverse, exploring the groundbreaking potential of integrating Non-Fungible Tokens (NFTs) to enhance interactivity within virtual environments.
Discuss how NFTs redefine digital asset ownership in the metaverse.
Explore the implications of provable scarcity and verifiable provenance enabled by NFT integration.
Analyze the impact of NFTs on the creation of virtual economies within the metaverse.
Explore the intersection of NFTs and digital art within the metaverse.
Explore the transformative impact of NFTs on the gaming industry and player experiences.
Discuss the future possibilities and growth trajectories for NFT integration in the metaverse.
MODERATOR
Dr. Christina Yan Zhang
CEO
The Metaverse Institute
PANELLIST 1
Jonscott Turco
Adjunct Professor
Manhattan College
PANELLIST 2
Charlotte Meyer
Government Affairs and Policy
Binance
PANELLIST 3
Des Agyekumhene
Legal PhD Researcher & Founder SOGA WORLD
Keynote Speaker
Alex Atashkar
Co-founder of Seed Photo.
International Speaker and Personal Coach.
NFT Expert
Closing Keynote: The Rise of NFTs, in the New Era of Digital Assets.
Delving into the unique attributes of NFTs as verifiable and scarce assets on the blockchain, the keynote explores how these innovative tokens have disrupted traditional notions of ownership and creativity, enabling artists, musicians, and content creators to unlock unprecedented value for their digital creations.